Fencing around your home helps outline the property, gives you some private space, and adds to the home's value. At Dragon Scale Inc., we happily design and build home remodeling projects for our customers every day, and fence installation is another great way to add to the beauty and character of your home. In Columbia, Laurel, Gaithersburg, Ellicott City, and Bowie, we offer services that instantly raise property values and curb appeal.
Solid Board
Dog Ear
Arch Top Solid Board
Dip Top Solid Board
Board on Board with Lattice Top
Board on Board Shadow Box
Picket with Dip Top
Space Board Picket
French Gothic Picket
Wood Types
Picket Styles
Dog Ear Picket
Split Rail with Picket Gate
3-Board Paddock
4-Board Paddock
6-board Estate
Split Rail Double Gate
3-Rail Split Rail
White Finish
Almond Finish
Gray Finish
Adobe Finish
Traditional
New England
Gothic
Federation
3-Board Ranch Rail
Picket Gate
Pool Code Style
Vinyl Picket Dip Top
Dog Ear Vinyl Fence
5-Board Estate
Arch Top Gate
Closed Top Aluminum
Closed Top Aluminum
Pressed Point Picket Aluminum
48" Tall Pool Code
48" Tall Pool Code
Custom Aluminum
Arch Top Entry Gate
Chain Link Fence
Cedar Fence
The Benefits of a New Fence
A new fence helps make your property look great, giving you the curb appeal you deserve. Plus, buyers will pay a premium for a quality fence. 
A new fence helps outline the property, and it provides a private space for pets to roam or children to play. You can also use a fence to protect your pool, give your family a place to gather, or to keep out anyone who might criss-cross your property. 
Adding a fence in the front yard can help you protect your garden, or you can use the gate as an unofficial entryway to your property. 
Comprehensive Fence Installation Services
Our comprehensive fence installation services help you choose the perfect style for your home. A privacy fence is often required by local homeowners' associations, or you can use a rustic fence to match the style of the house. We are happy to walk through each design with you, explain your options, and complete the installation as quickly as possible. We also offer repair services if you notice any damage.
I can't say enough about the wonderful experience I had dealing with Dragon Scale Flooring, I would recommend them without hesitation.
Home Remodeling Brands We Carry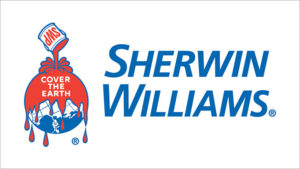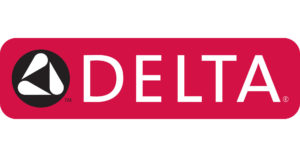 Fencing Installation You Can Rely On
When you are ready to add a fence to your property, speak to our team at Dragon Scale Inc. Call, contact us online, or visit the showroom for more information. We are happy to help you find the perfect fence, complement the design of your home, and take care of everything.