Homeowners in Jessup, Laurel, Columbia and Ellicott City enjoy kitchen remodeling services from Dragon Scale Inc.
Kitchens sell houses. Your kitchen is likely the most popular room in your home, and you have no doubt seen a dream kitchen on TV that you absolutely must have. At Dragon Scale inc., we want you to have your dream kitchen, and our Maryland Kitchen Remodeling Contractors will help you choose every part of the kitchen, design the room, and build it out for you. Homeowners in Laurel, Columbia, Ellicott City, Jessup and all over Maryland can turn their kitchen into the envy of their neighbors.
Comprehensive Kitchen Design Services
When you want to build a new kitchen or remodel your old kitchen, our Home Remodeling Specialists are happy to work with you, hear your ideas, and design exactly what you want. After designing your kitchen, we build the whole thing for you.
We believe that expertise goes a long way, which is why all our kitchen remodeling contractors are licensed and insured. As true professionals, our team members will arrive at your home on time and discuss your renovation project's progress every step of the way. 
Come to our showroom to see the counters, cabinets, backsplashes and fixtures you can add to design the perfect kitchen.
Upgrade Every Part of Your Kitchen
These fixtures make a statement about your style, so you want to select ones that will set the tone for your home. Whether you need kitchen cabinet refacing or replacement services, our skilled contractors are equipped for any job.
The details are in the design. Experienced kitchen remodeling contractors will tell you that backsplash is a great touch for a custom kitchen design because you can incorporate materials that pull your flooring, cabinets, and paint together.
From granite to laminate to quartz, the material of your kitchen countertop will determine its durability. You can choose based on price, style, color, and more.
Our kitchen went from dark and outdated to bright, modern and beautiful thanks to the amazing work of Ryan and Korma. I was nervous at the onset of our kitchen reface but the guys were great and listened to all of my wants and concerns. They did great detailed work on both the cabinets and backsplash and made my vision a reality. I couldn't have asked for a better team and would definitely recommend them for any home project. Thanks so much for everything!! I still can't believe this is my kitchen.
"I can't say enough about the wonderful experience I had dealing with Dragon Scale Flooring, I would recommend them without hesitation."
Home Remodeling Brands We Carry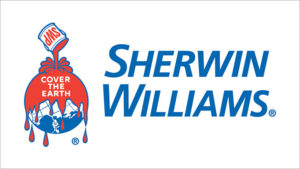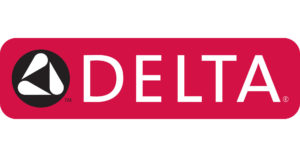 Kitchen Remodeling Projects
Stylish Kitchen Remodeling You Can Trust
At Dragon Scale Inc., we can give you the most stylish and attractive kitchen possible for a great price. Our Home Remodeling Specialists will help you shop, design, and build your kitchen, and you will see the value and enjoyment of your home soar.