Homeowners in Jessup, Laurel, Columbia and Ellicott City enjoy bathroom remodeling services from Dragon Scale.
After a long, tiring day at work, you deserve to soak in your tub or stand under the shower and feel the rush of water against your skin. Our team is made up of dedicated bathroom remodel experts who understand that your bathroom is a sacred space. Homeowners in Columbia, Ellicott City, Jessup, and Laurel are welcome to visit our showroom or ask us to bring the showroom to you.
Whether you want to update floor tiles, switch from a tub to a shower, or give your bathroom a complete makeover, our Home Remodeling Specialists will help you take your renovation project from a design concept to reality with our remodeling services.
At Dragon Scale Inc., we bring your ideas to life!
Complete Guest and Master Bathroom Remodels
A master bathroom remodel can be designed to suit your specific needs. Are you considering getting a double sink or upgrading to a bigger vanity? Add a touch of elegance to your master bath remodel by including high-end flooring, built-in storage space, or a claw-foot tub.
You can also make your guest bathroom an inviting place for visitors. Since it is generally smaller than a master bathroom, our design team will take into account every inch of space when creating concepts for your guest bathroom remodeling project. 
Comprehensive Bathroom Design Services
We offer comprehensive bathroom design services in your home or in our showroom. We will help you design the bathroom you want, and we can build that bathroom on your schedule. Because we have 40 years of experience, we have the expertise needed to:
Upgrade bathtubs – Tubs come in all shapes and sizes, from freestanding to whirlpool. You select the one you want, and we'll handle the rest.
Replace bathroom fixtures – Sometimes minor design changes make all the difference. Our Home Remodeling Specialists will replace your old, rusting fixtures with the perfect new accessories.
Remodel bathroom tiles – We offer a wide selection of flooring to choose from, whether it is porcelain, ceramic, or any other material. You'll love stepping into your bathroom each and every time.
Install shower bench seats – This modern feature provides additional storage and an opportunity to create a spa-like environment at home. Another benefit is that benches offer accessibility to individuals transitioning from a wheelchair to the shower in a safe way.
I can't say enough about the wonderful experience I had dealing with Dragon Scale Flooring, I would recommend them without hesitation.
Home Remodeling Brands We Carry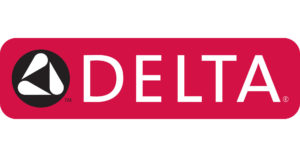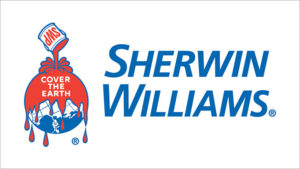 Bathroom Remodeling Projects
Bathroom Remodeling Services You Can Trust
Our bathroom remodeling services are available to you at any time. Call us or contact us online to schedule an appointment. You are welcome to visit our showroom, speak with our Home Remodeling Specialists, and create a custom design for every bathroom in your home.